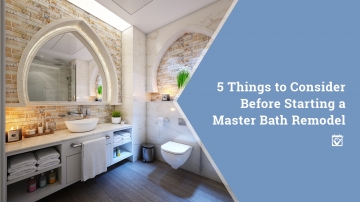 You got an amazing deal on your home, in part because the master bathroom was kind of really outdated. The wallpaper says it all — and that pink toilet, oh boy. You are so ready to do something about the Pepto Bismol nightmare attached to your bedroom, but you also want to be sure you're doing this remodel right, otherwise you may be doomed to repeat it.
Bathroom Remodels Can Be Good Investments
When it comes to remodeling projects, there's the rare exception that will return the entire cost of the improvement when you go to sell your home or have it appraised for a home equity loan. Although they don't typically have above-cost ROIs, Remodeling Magazine's 2018...