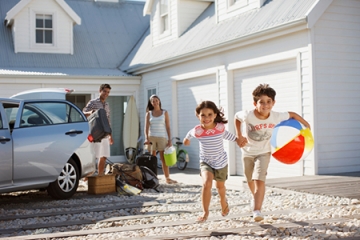 Over the years, you've spent many happy summers at that lake, beach, or mountain resort. The kids think of it as a second home. Maybe it's time to buy property there so the family can enjoy it for years to come.
If that's your thinking, you are not alone. According to the National Association of Realtors (NAR,) vacation home sales accounted for 21 percent of all real estate transactions last year, their highest market share since the survey was first conducted in 2003.
But, suggest financial advisors, before you decide to buy that second home, consider four important questions regarding convenience and...