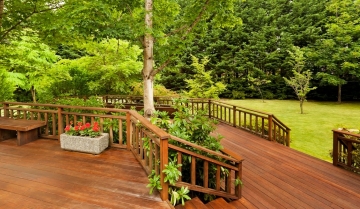 Enjoying a meal with family and friends on a deck is the perfect way to relax. Depending on where you live and the choices you make, a deck could significantly add to your home's value. It could also raise some costs while you live in your house. Here are things to consider if you are thinking about building a deck.
Return on Investment
The amount that a deck would add to your home's value depends, to a large extent, on where you live. If you are in a region where the weather is warm for most of the year, a deck is a great investment that you and the future owners will use frequently. If you live in a region where it is only warm for a short part...